Upcoming Activities:
The monthly webinar on 12 April 2023 at 1pm CET is by Dr. Harry Watkins (St. Andrews Botanic Garden) who will be presenting on "Plants on the move: using a botanic garden to forecast habitat assembly dynamics under climate change." See additional details below and register for the call here.
EFI 2024 Conference to be held at the Finnish Meteorological Institute, Helsinki in 2024.
Overview: The European Ecological Forecasting Initiative (EEFI) is a regional chapter of the Ecological Forecasting Initiative. EEFI is a community of individuals spanning academia, government, NGOs and industry with the shared aim of developing and applying ecological forecasts to develop ecological theory and tools and inform decision-making to mitigate the impacts of environmental change.
Find information about Upcoming Events and Previous Events for the European ecological forecasting community below.
EEFI is a focal point for activities and issues relevant to ecological forecasting in Europe. We host and facilitate a range of events to further build the European ecological forecasting network and its activities. Knowledge exchange amongst this network will help to address some of the outstanding challenges for applied ecological forecasting, including issues around data availability, dealing with uncertainty, and engaging user groups. Sign-up below to be added to a listserv to receive announcements about activities.
EEFI is a regional chapter of the Ecological Forecasting Initiative. For more resources or information on wider events, visit http://ecoforecast.org/.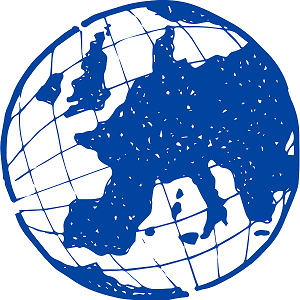 EFI has a Slack group and the EEFI has a #european-chapter channel. Slack is a great way to stay up to date with EEFI events, communicate within the group and across EFI, and find information about forecasting-related papers, funding, etc. Email info@ecoforecast.org to be added to the EFI Slack group and the #european-chapter channel.
Upcoming Events: Future Monthly EEFI seminars (virtual)
Invited speakers will cover a range of relevant topics in the EEFI monthly seminar series. Join the seminars to learn about innovative ecological forecasting approaches led by the European community. Email eco4cast.initiative@gmail.com to get in touch if you have something you would like to share.
Here is the schedule of calls for the first half of 2023. All seminars will take place on the second Wednesday of each month at 1pm CET. Titles and abstracts will be provided ahead of time, but you can register to join the calls now so they are on your calendar.
12 April 2023: Harry Watkins, St. Andrews Botanic Garden
Title: Plants on the move: using a botanic garden to forecast habitat assembly dynamics under climate change
Details from Dr. Watkin's about his background and talk:
I'm Director of St Andrews Botanic Garden with a research interest in plant biogeography and ecophysiology, and Senior Lecturer in the Bartlett School of Architecture, where I teach on the BioID module. We are reconfiguring large areas of St Andrews Botanic Garden to become a network of grassland habitats which we can use as models for habitats that are found in coastal temperate locations around the world, and manipulate them to test near term iterative forecasts.
The talk will share the ideas and research agenda behind these projects, and I'd be very keen to discuss with the group the opportunities for partnerships and using the botanic garden to test or generate hypotheses and research questions.
Future Scheduled Calls
10 May: Jelena Pantel, University of Duisburg-Essen, Registration Link
14 June: Cara Gallagher, University of Potsdam, Registration Link
Previous Monthly Seminars
Previous Event Details
March 2023 Monthly Seminar – Owen Petchey (University of Zurich).
Title: Understanding and predicting the stability of ecological systems
Abstract: Owen Petchey talked about the general subject of understanding and predicting stability. He covered topics including how we might quantify elements of biodiversity that can predict community stability, how and why we might conceive of a measure of overall ecosystem stability, and how biodiversity can influence when catastrophic shifts in ecosystem occur.
February 2023 Monthly Seminar – Gerbrand Koren (Utrecht University).
Title: Terrestrial Carbon Cycling Across a Range of Temporal Scales
Abstract: Gerbrand Koren provided an overview of his research into carbon cycling between the atmosphere and terrestrial ecosystems. In particular, there was a focus on quantifying the exchange of carbon during drought events in tropical and temperate regions, and on assessing carbon exchange across a range of time scales (hourly to yearly). Finally, Gerbrand reported on two outputs from the Ecological Forecasting Initiative (EFI), including (1) a perspective paper that highlights the role that forecasting can play in the development of ecological theory and (2) community standards that were developed specifically for the field of ecological forecasting that aim to support syntheses across multiple forecasts.
December 2022 Monthly Seminar – Damaris Zurell (University of Potsdam).
Title: Forecasting species range dynamics under global change
Abstract: Researchers called for more process-based models in biodiversity science and global change ecology for decades, yet progress has been slow due to data and technical challenges. Damaris will present recent advances in spatially explicit, individual-based modelling platforms for predicting biodiversity dynamics. By comparing these developments to the success story of static distribution models, Damaris derives key recommendations for facilitating wider usage in decision support and conservation.
November 2022 Monthly Seminar – Emily Simmonds (NTNU).
Title: A journey to more robust predictions of population responses to environmental change
Abstract: Predicting population responses to environmental changes is a pressing challenge. I will discuss how including phenological synchrony, phenotypic plasticity, and evolution in population models can expose potential thresholds, which can drive rapid population collapse. Creating these complex models can give new insight into biological responses but it can come at the cost of reporting the full range of uncertainties associated with our work. We can improve the transparency of predictions of population change through more consistent propagation of model-related uncertainties. I will give a picture of the state-of-the-art regarding reporting of the uncertainty associated with population projections and finish with my plans for exploring the consequences of incomplete uncertainty propagation.
On 12 October 2022 EEFI officially launched! Here is the recording from that call which provided an opportunity for the European community to meet each other, get an overview of the European Chapter and upcoming events, and participate in a brainstorming session for community interests and priorities.