Upcoming Activity: Monthly Webinar on 14 December at 1pm CET by Dr. Damaris Zurell at the University of Potsdam. More details will be forthcoming. Register to join the call HERE.
Overview: The European Ecological Forecasting Initiative (EEFI) is a regional chapter of the Ecological Forecasting Initiative. EEFI is a community of individuals spanning academia, government, NGOs and industry with the shared aim of developing and applying ecological forecasts to develop ecological theory and tools and inform decision-making to mitigate the impacts of environmental change.
Find information about Upcoming Events and Previous Events for the European ecological forecasting community below.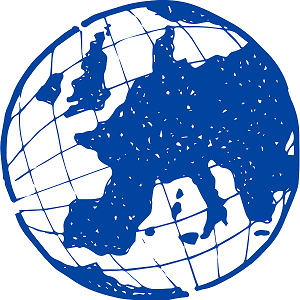 EEFI is a focal point for activities and issues relevant to ecological forecasting in Europe. We host and facilitate a range of events to further build the European ecological forecasting network and its activities. Knowledge exchange amongst this network will help to address some of the outstanding challenges for applied ecological forecasting, including issues around data availability, dealing with uncertainty, and engaging user groups. Sign-up below to be added to a listserv to receive announcements about activities.
EEFI is a regional chapter of the Ecological Forecasting Initiative. For more resources or information on wider events, visit http://ecoforecast.org/.

EFI has a Slack group and the EEFI has a #european-chapter channel. Slack is a great way to stay up to date with EEFI events, communicate within the group and across EFI, and find information about forecasting-related papers, funding, etc. Email info@ecoforecast.com to be added to the EFI Slack group and the #european-chapter channel.
On 12 October 2022 EEFI officially launched! Here is the recording from that call which provided an opportunity for the European community to meet each other, get an overview of the European Chapter and upcoming events, and participate in a brainstorming session for community interests and priorities.
Upcoming events:
1. Monthly EEFI seminars (virtual)
Invited speakers will cover a range of relevant topics in the EEFI monthly seminar series. Join the seminars to learn about innovative ecological forecasting approaches led by the European community and get in touch if you have something you would like to share. Full details will be available ahead of each seminar.

The next seminar is 14 December 2022 at 1pm CET by Dr. Damaris Zurell from the University of Potsdam. More details will be added shortly. Register to join the call HERE.
Title: Forecasting species range dynamics under global change
Abstract: Researchers called for more process-based models in biodiversity science and global change ecology for decades, yet progress has been slow due to data and technical challenges. Damaris will present recent advances in spatially explicit, individual-based modelling platforms for predicting biodiversity dynamics. By comparing these developments to the success story of static distribution models, Damaris derives key recommendations for facilitating wider usage in decision support and conservation.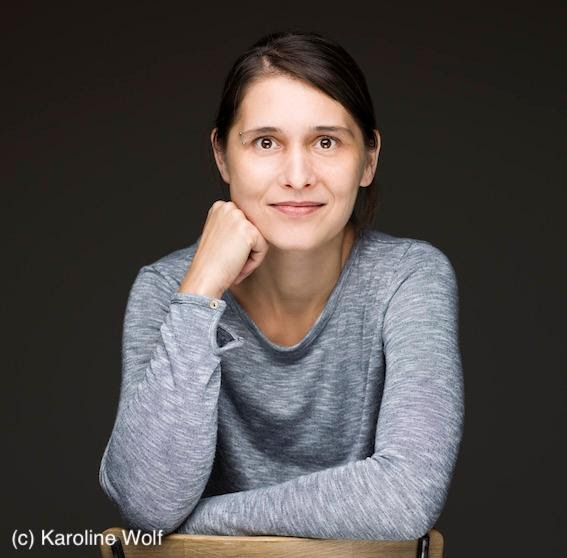 Biosketch: Damaris Zurell is a macroecologist and expert for statistical and mechanistic biodiversity modelling. Her research aims to understand the factors limiting species niches and ranges, and to improve quantitative predictions of potential future (spatiotemporal) biodiversity dynamics. Damaris studied Geoecology at the University of Potsdam and was awarded a Diplom in 2007 and a PhD in 2011 focussing on range dynamic modelling. After her PhD, she spent a first postdoc in Potsdam to work on bird movement ecology. Aided by several fellowships she spent four years at the Swiss Federal Research Institute WSL (2014-2018) and two years at the Humboldt-University Berlin (2016-2018). In 2020, she returned to Potsdam as a tenure track Professor for Ecology & Macroecology. Most of her research focuses on terrestrial ecosystems and has centred around birds and plants. Damaris has served on several editorial boards and is currently Deputy Editor-in-Chief at the Journal of Biogeography.
2. Thematic session at the British Ecological Society's annual meeting (online and in-person)
Ecological forecasting – The response of tropical forests to heat and drought (18-21 December 2022)
Led by Emma Docherty (University of Leeds) and Calil Torres (Universidade do Estado de Mato Grosso). More details can be found here: https://www.britishecologicalsociety.org/events/bes-annual-meeting-2022/.
3. EFI Conference to be held at the Finnish Meteorological Institute, Helsinki in 2024.
Previous Events
November 2022 Monthly Seminar – Emily Simmonds (NTNU). Title: A journey to more robust predictions of population responses to environmental change