By joining EFI, members affirm their commitment to our Shared Values and Operating Principles and Procedures and their interest in building the community of practice around ecological forecasts. We encourage members to be active participants in EFI Working Groups and on Slack discussions (requests to join Slack can be sent to eco4cast.initiative@gmail.com).
How to join:
Individuals who want to be listed as an EFI member can fill out this form where you will be asked to provide your name, photo, email, social media, and a short, 1 sentence synopsis of what you're working on. If you have a near-term forecast project you want to have highlighted you can also create a profile for the project using the same form.
Members whose affiliation or forecasting interests need to be updated should email eco4cast.initiative@gmail.com to request updates.
Find Current Members, Affiliations, and Interests With This Interactive Map
Be patient while the map loads.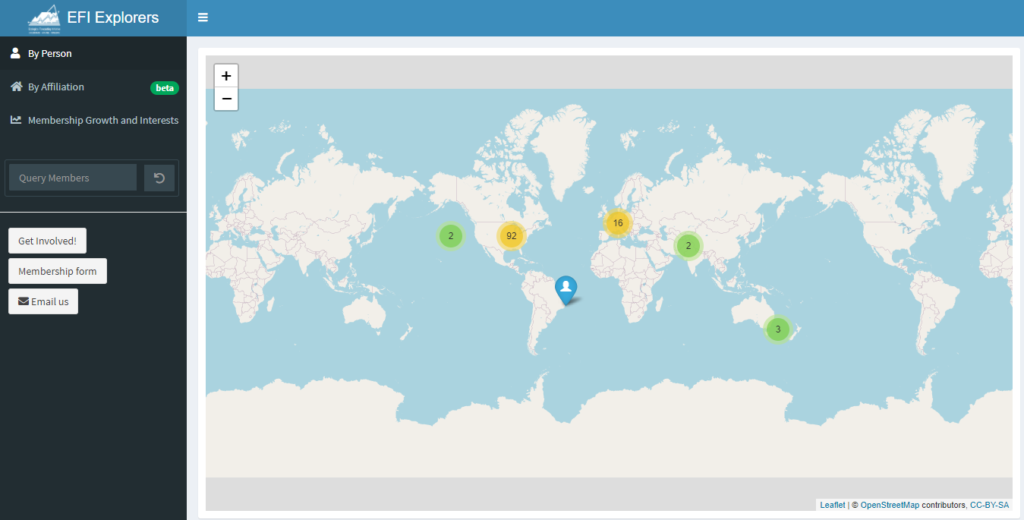 EFI Steering Committee Member Directory
EFI Member Directory